---
If you've ever wondered what a group of talented innovators can achieve in 24 hours, then buckle up for the fascinating story of the openUC2 Hackathon!
From Finland to the Netherlands and Germany, participants united to take the world of optics by storm. The event was nothing short of a thrilling marathon of invention, all in the name of open-source technology.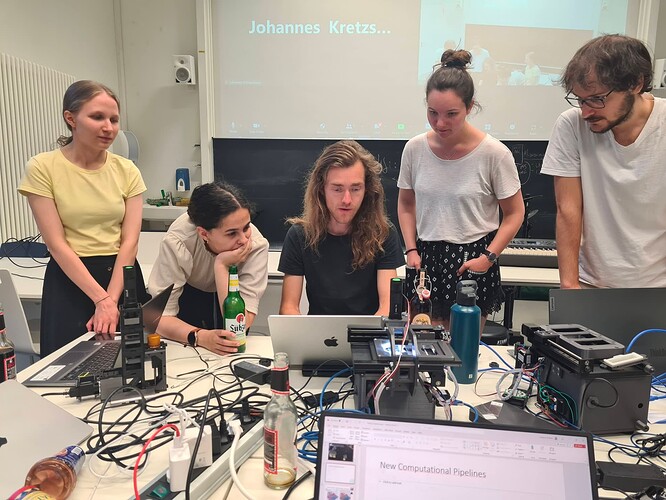 Let's Dive Into the Projects That Stole the Show:
The Histoscanner:
Imagine scanning large histological areas efficiently and saving data in an open file format.
Challenges? Plenty! But the result? A massive stitch of multiple gigabytes, all thanks to open-source software like ImSwitch and ASHLAR.
openOCT Project:
Affordable and accessible Optical Coherence Tomography system? Check.
The integration of low-cost stepper motors and clear images of the mirror surface?
BluFocus Autofocus:
A PS3 Blu-ray drive's optical pickup unit (OPU) turned into a professional-grade autofocus system? You bet!
With the SEEED XIAO ESP32-S3 camera in the mix, precise focus during microscopy experiments is no longer a dream.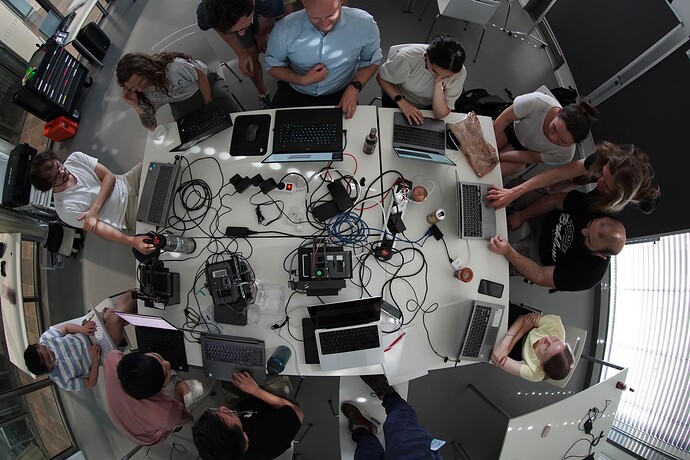 What Makes a Hackathon Tick?
The participants, of course! From biology to medicine, from sleepless nights to jam sessions past midnight, the diverse and dedicated crowd made this event something special.
And let's not forget about the inspiring talk by Edwin Hwu on hacking and repurposing parts for scientific applications. Oh, and did we mention that almost 50% of the participants were female? Talk about diversity in action!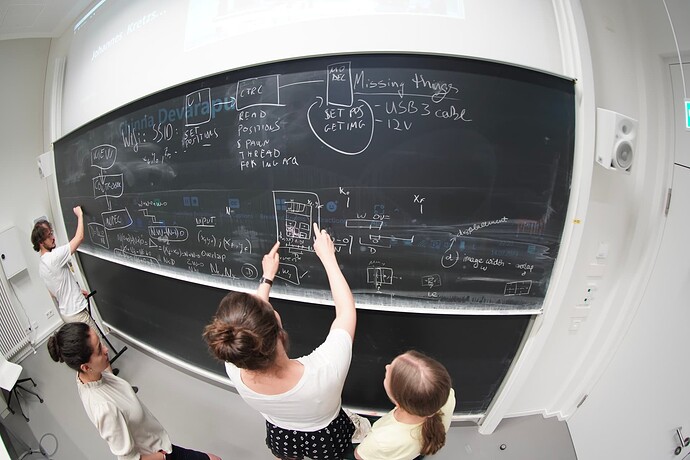 Collaboration, Community, and a Cassette Sample Recorder
Yes, you read that right! Among the selected projects, there was an optional project that involved cassette-based sample handling. Call it a blast from the past, or a nod to creativity, it's all about innovation here.
The hackathon was a space for collaboration and community building. It brought together brilliant minds to tackle community-selected challenges and foster new ideas. And guess what? All project results and discussions were openly accessible online. How's that for transparency?
Food, Fun, and AR/VR-Driven Optics
Because all work and no play makes Jack a dull boy. The participants not only immersed themselves in problem-oriented hacking but also enjoyed great catering, AR/VR-driven optics sessions, and plenty of networking opportunities.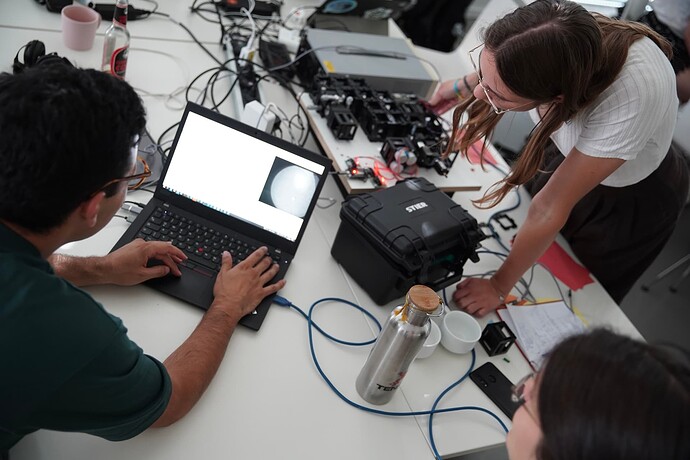 Thanks and Cheers to Everyone Involved!
A big shout-out to the GOSH community, the Sloan foundation, @monica_seeed, and Seeed Studio for their support. Without them, none of this would have been possible.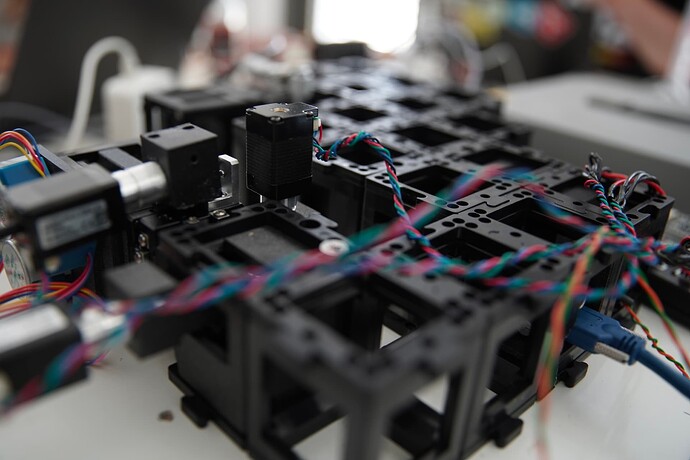 In Conclusion
The openUC2 Hackathon wasn't just an event; it was a celebration of innovation, collaboration, and the democratization of optical imaging technologies. It was a testimony to what we can achieve together when we put our minds to it.
Here's to the brilliance, the creativity, and the relentless pursuit of advancement in the world of optics. We can't wait for the next round!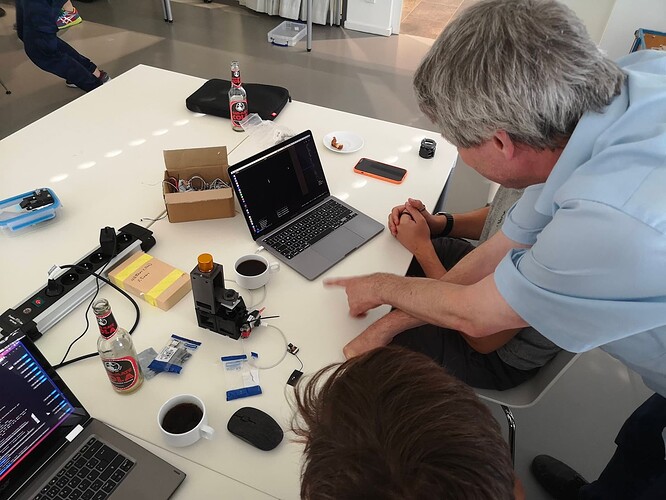 If you're as excited as we are about these projects, feel free to dive into the details by exploring the repositories on GitHub. They're all there, waiting for you to explore, innovate, and take them to the next level. Who knows? You might be the next participant, turning your ideas into reality!
---
Hopefully, this version provides a more entertaining and engaging read for a broader audience! If you need any further modifications or specific details added, just let me know!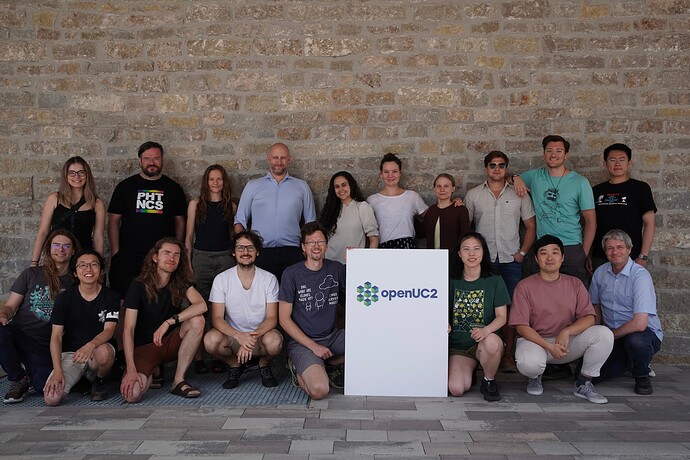 Some more images